In January 2004, a third generation dairyman from a local dairy in Plano, Texas, wanted to see the high quality milk from his award-winning Guernsey and Jersey cows turned into a premium artisan dairy product. The result has been award-winning artisan dairy products under the Lucky Layla Farms brand. Each of our products are all-natural and handcrafted using milk from our own cows that are rBGH free. Our goal is to provide you, through our supportive retailers, the healthiest farm-fresh locally-made dairy products available.
"One taste is all it took and now I'm hooked!"
– Karen Paz Rivera (Facebook Review)
"This butter is like GOLD! Seriously the best butter I have ever tasted. I regret not buying any yogurt! Can't wait to find this stuff again. I'll be stocking up!"
– Sarah Eckert (Facebook Review)
"Every trip to HEB, we pick some up. My kids and I love it! It's smooth, tasty, and healthy!"
– Leticia Herrera (Facebook Review)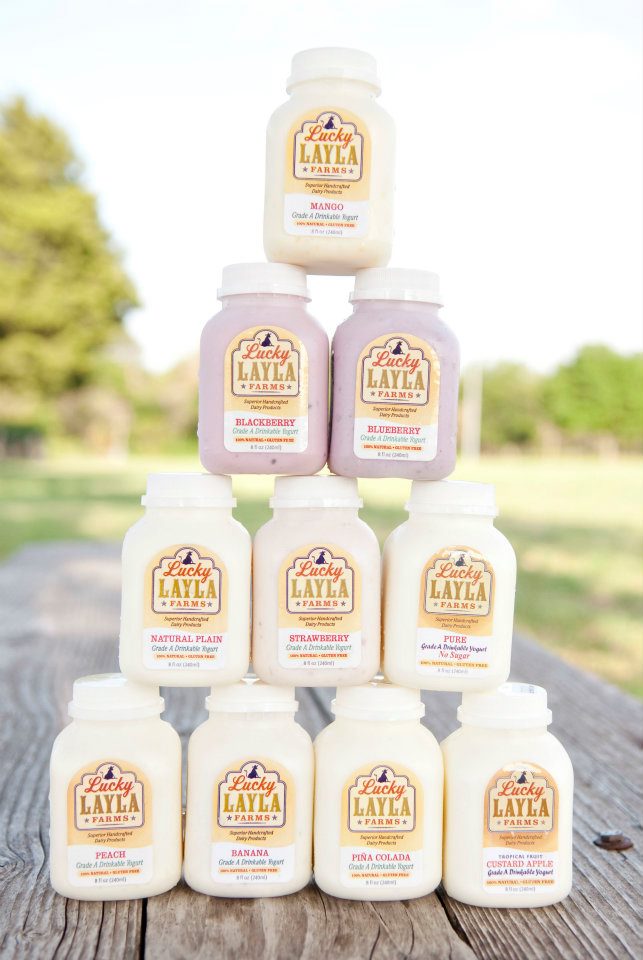 Head over to our Store Locator to find the nearest location to buy our products.
Peach
Banana
Mango
Strawberry
Blackberry
Blueberry
Pina Colada
Pure
Plain
*with active probiotic cultures (L.D. Bulgaricus & S.S. Thermophilus)
Each Lucky Layla product is all-natural and handcrafted using milk from our rBGH-free, A2 Guernsey and Jersey cows.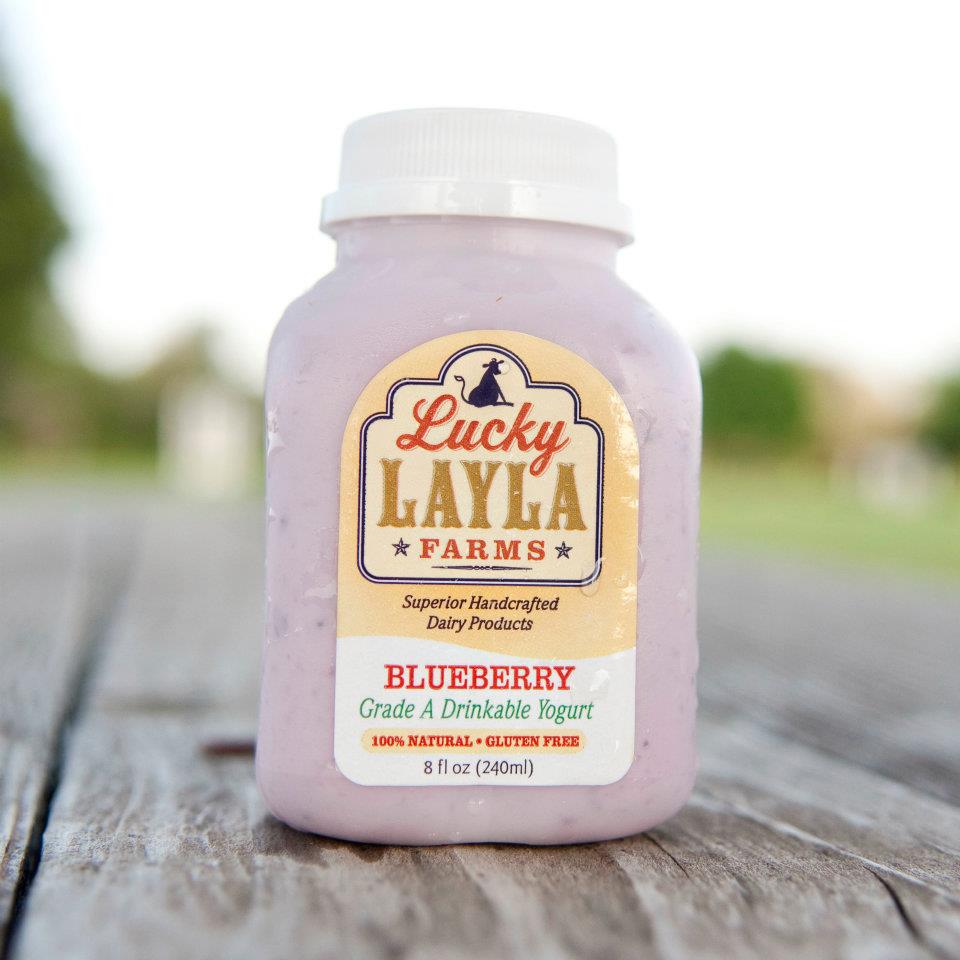 How to Enjoy Our Drinkable Yogurt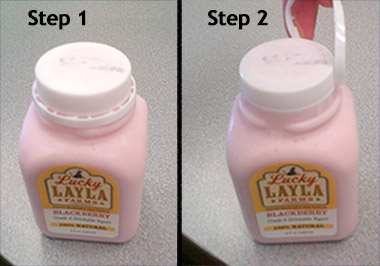 Pull the safety ring up and over the bottle and completely remove, to consume.


3721 North Jupiter Rd
Plano, TX 75074
Please send us a message for additional information.